Athleisure wear has become a significant part of modern fashion, blending the practicality of athletic wear with the comfort and style suitable for everyday use. This trend has redefined casual wear, offering versatility and functionality. Initially emerging as a trend in the early 2000s, athleisure wear has since evolved into a robust fashion category.
Its popularity surged as lifestyle shifts prioritized comfort and functionality in clothing. The trend gained further momentum with the endorsement of celebrities and influencers, making it a staple in contemporary wardrobes.
Key Features and Benefits
| Feature | Description | Benefit |
| --- | --- | --- |
| Comfort and Flexibility | Made from stretchable, breathable fabrics like spandex and polyester. | Enhances ease of movement, suitable for various activities. |
| Stylish Designs | Combines the practicality of sportswear with contemporary fashion trends. | Allows for versatile use in different social settings. |
| Durability | Constructed to withstand rigorous physical activity. | Offers long-lasting wear and value for money. |
| Moisture-Wicking | Fabric technology that draws sweat away from the body. | Keeps the wearer dry and comfortable during physical exertion. |
| Versatility | Suitable for a range of activities, from exercising to casual outings. | Eliminates the need for changing outfits between activities. |
| Inclusive Sizing | Available in a wide range of sizes to accommodate different body types. | Promotes body positivity and inclusivity. |
| Technological Integration | Some pieces come with smart technology, like UV protection or heat retention. | Adds functional value beyond basic clothing needs. |
The defining attribute of modern athleisure is its versatility. It's designed to be suitable for a variety of settings, from the gym to the coffee shop, and even to some workplaces. This versatility is a crucial aspect of why athleisure has become so ingrained in contemporary fashion.
The ability to wear the same outfit for a workout session and then to a casual lunch epitomizes the modern lifestyle, which values efficiency and flexibility. Today's athleisure is characterized by its fashionable designs that don't compromise on functionality.
This dual focus has led to the creation of garments that are both visually appealing and practical. Designers are continually pushing the boundaries, integrating fashion trends into athleisure wear. Modern athleisure is about inclusivity, catering to all body types and sizes. This inclusive approach is a response to the growing demand for fashion that represents and serves a diverse customer base.
Brands have expanded their size ranges and are designing styles that flatter various body shapes, ensuring that everyone has access to comfortable, stylish, and functional athletic wear.
Who Should Wear Athleisure Wear?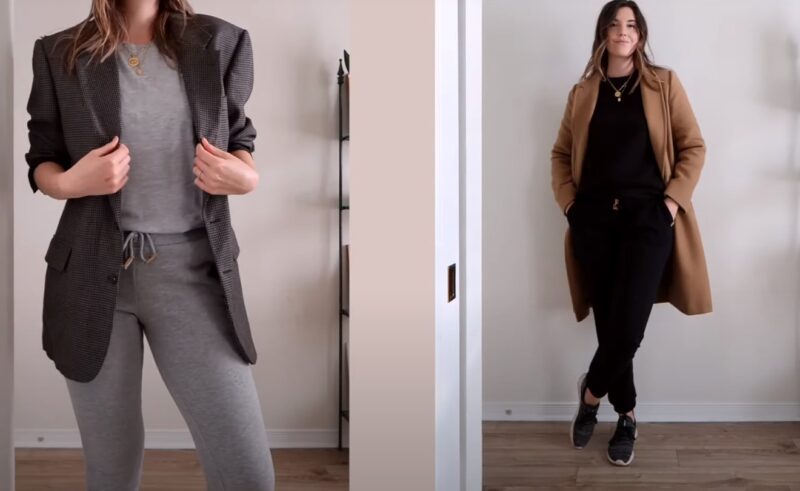 Athleisure wear, known for its versatility and comfort, is suitable for a wide range of individuals. Its design caters to various lifestyles and activities, making it a popular choice across different demographics.
Perfect for Workouts
Fitness Enthusiasts: Those who engage in regular workouts or sports activities find athleisure wear ideal due to its comfort and functionality.
Active Lifestyle: Individuals with an active lifestyle, including gym-goers, runners, or yoga practitioners, benefit from the flexibility and durability of athleisure wear.
Professionals and Casual Use
Work-from-Home Professionals: With the rise of remote work, many professionals seek comfortable yet presentable clothing for video conferences and casual office settings.
Casual Social Gatherings: Athleisure wear's stylish aspect makes it suitable for informal social events, offering a balance between casual and chic.
Everyone Seeking Comfort and Style
Body Positive and Inclusive: Athleisure wear often comes in inclusive sizing, catering to a wide range of body types and promoting body positivity.
Fashion-forward Individuals: Those who keep up with fashion trends find athleisure wear appealing due to its blend of style and comfort.
How It Can Help People With Issues?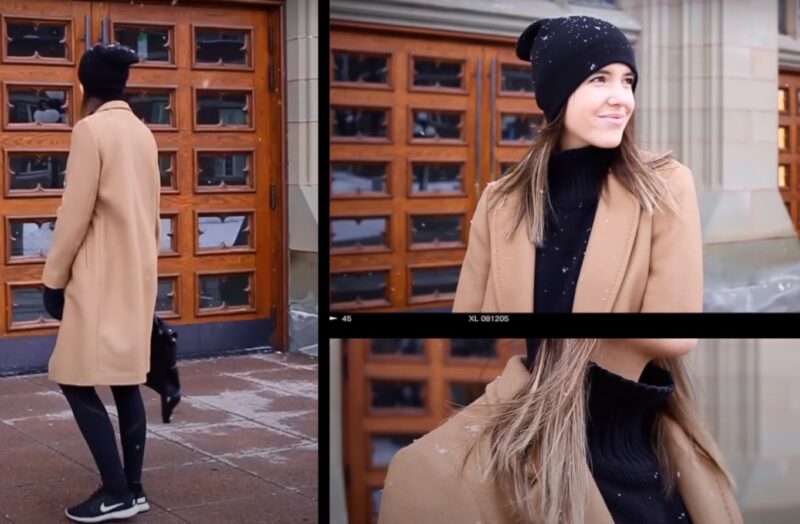 As we already mentioned, flexibility is one of the main advantages. While there are pieces that are following modern trends in terms of design, a supporting features remains the main benefit.
Physical Comfort and Support
Mobility Issues: For individuals with mobility concerns or chronic pain, athleisure wear's stretchable fabrics and ergonomic designs offer greater comfort and ease of movement.
Post-surgery or Injury Recovery: The soft, flexible materials are ideal for those in recovery, reducing discomfort and accommodating physical limitations.
Supporting Health Conditions
Skin Sensitivities: The use of hypoallergenic and soft materials can be beneficial for those with sensitive skin or allergies.
Therapeutic Needs: Certain athleisure wear incorporates compression technology, which can aid in circulation and reduce swelling, beneficial for conditions like varicose veins or lymphedema.
Boosting Confidence and Self-Esteem
Body Positivity: Inclusive sizing and flattering designs help boost self-esteem and body confidence, essential for mental well-being.
Mental Health Benefits: Comfortable clothing can reduce stress and anxiety, contributing positively to mental health.
Specific Lifestyle Requirements
Adaptive Features: Some athleisure lines offer adaptive clothing for those with disabilities, featuring easy-to-manage closures, adjustable fits, and accessible designs.
Functional Technology: Features like moisture-wicking and breathable fabrics can be especially beneficial for those dealing with temperature regulation issues or excessive sweating.
Most Popular Athleisure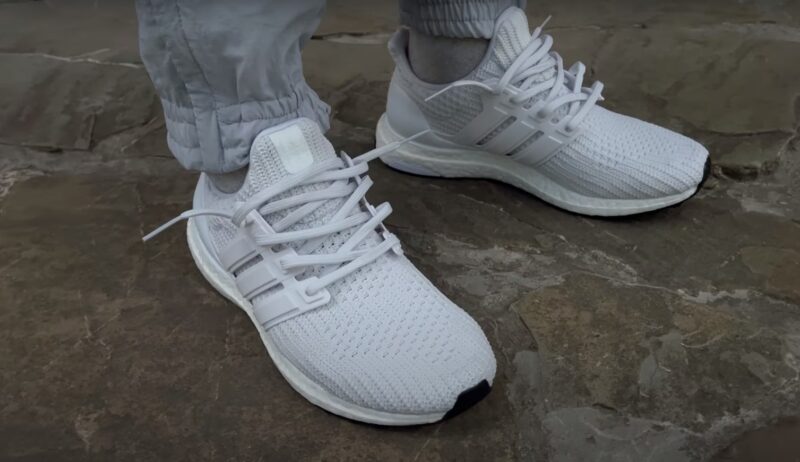 | Brand | Model | Description | Key Features |
| --- | --- | --- | --- |
| Nike | Nike Pro Leggings | High-performance leggings for training and fitness activities. | Moisture-wicking, Dri-FIT technology, stretchable fabric. |
| Adidas | Ultraboost Shoes | Versatile running shoes with a fashionable edge. | Boost cushioning, Primeknit upper, supportive heel counter. |
| Lululemon | Align Pant | Yoga pants known for their extreme comfort and flexibility. | Buttery soft Nulu fabric, high-rise waist, lightweight feel. |
| Under Armour | HeatGear Armour | Performance wear ideal for high-intensity workouts. | Compression fit, HeatGear fabric, sweat-wicking, quick-drying. |
| Puma | Feel It Cover Up | Stylish and functional top for workouts and casual wear. | Breathable mesh, dryCELL technology, relaxed fit. |
| Athleta | Sculptek Skinny Jean | Athleisure jeans offering both style and comfort. | Stretch denim, sculpting fit, versatile design for various occasions. |
| Fabletics | High-Waisted PowerHold Legging | Durable leggings for fitness and leisure activities. | Maximum compression, all-way stretch, moisture-wicking fabric. |
Combining Athleisure with Casual Clothes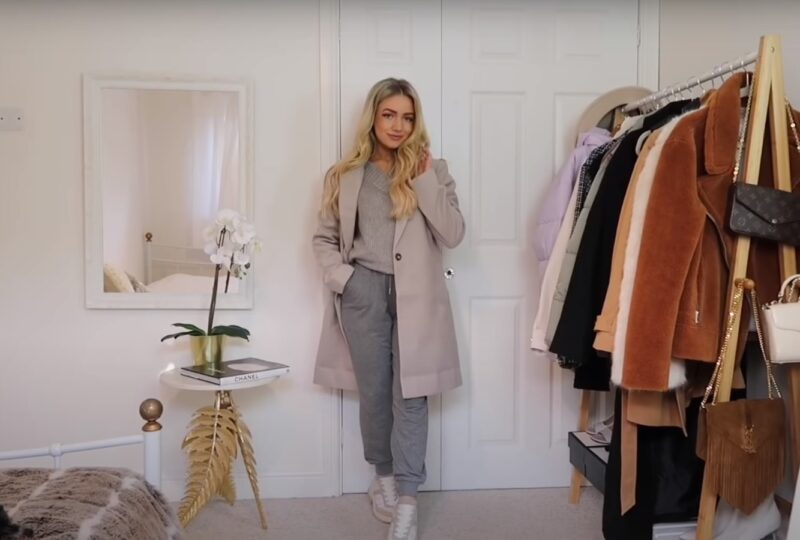 This fusion of athletic and leisure wear creates outfits suitable for various occasions, though there are certain settings where athleisure might not be appropriate.
When to Wear Athleisure?
Everyday Errands: Combining athleisure with casual clothes like a denim jacket or a trendy tote bag is perfect for running errands while looking effortlessly chic.
Casual Work Environment: In workplaces with a relaxed dress code, pairing athleisure items like leggings or joggers with a blazer or a smart top can create a balanced look.
Social Gatherings: For casual meet-ups with friends or family, athleisure offers a comfortable yet fashionable option. Pairing sweatpants with a stylish top or layering a sports bra under a loose shirt can work well.
Outdoor Adventures: For activities like hiking or a casual walk in the park, athleisure paired with casual wear offers both comfort and functionality.
Travel and Transit: When traveling, athleisure provides the ideal combination of comfort and style. Pairing yoga pants with a cozy sweater or a hoodie is both practical and fashionable for long journeys.
When to Avoid Wearing It?
Formal Occasions: Events like weddings, formal dinners, or ceremonies usually require dressier attire, making athleisure inappropriate.
Traditional Office Settings: In more conservative professional environments, such as law firms or corporate offices, traditional business attire is expected, and athleisure might be too casual.
Cultural and Religious Ceremonies: For events that hold cultural or religious significance, it's important to adhere to specific dress codes, where athleisure might not be suitable.
First Impressions: In situations where first impressions are crucial, like a job interview or a formal meeting, opting for more traditional attire is advisable.
FAQs
Are athleisure and streetwear the same thing?
No, athleisure and streetwear are not the same. Athleisure is a style that combines athletic and leisurewear for comfort and functionality, while streetwear is a fashion style inspired by urban street culture, often characterized by bold graphics and logos.
Is athleisure popular in Europe?
Yes, athleisure is popular in Europe, just as it is in many other parts of the world. It has gained widespread acceptance as a comfortable and stylish clothing choice for various activities.
Is a hoodie considered athleisure?
Yes, a hoodie is often considered a staple of athleisure wear. It combines comfort and functionality, making it a popular choice in athleisure outfits.
Can you combine athleisure with jeans?
Yes, you can combine athleisure with your favorite jeans to create a casual and comfortable look. This mix of athletic and casual wear can be stylish and versatile.
Summary
Athleisure wear represents a significant shift in how we approach clothing, blending the lines between athletic functionality, leisure comfort, and fashion. Its evolution from gym gear to a staple in everyday wardrobes reflects broader changes in societal values and lifestyle preferences.